Healing Our Histories
Friday eve- Sunday, November 20-22, 2015
With Mardi Storm & Travis Wernet
Sebastopol, CA
Open to your greater purpose, source of joy, passion, and sense of belonging. This aspect of deep inner work in community is the next step in healing, trusting, and opening in order to bring your gifts more fully to share into the world. Join us!
In this workshop we'll dive into an exploration of our histories and the ways they may have shaped our outlook on life, survival strategies, and automatic responses. Who are we underneath the layers of family and cultural influences? Might we also be someone larger, more expansive and passionate than we've been acting and living?
We'll uncover deep seated beliefs and attitudes, release, honor and discover ancestral, inherited connections, and seek wholeness in relation to these powerful energies, opening to deeper truths in the body and soul and in the world around us.
Open to and trust your intuition and find guidance through subtle contact with unseen helpers. Learn to open deeply to compassion, greater love, and deep sense of belonging.
Discover your great gifts woven into the wounds of the past and open to your true essence, and to the "hidden gold" within, that wants to be shared for co-creating a more meaningful culture.
Access your inner wisdom with somatic healing.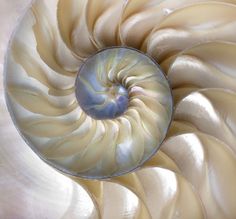 During this weekend immersion workshop we'll look within, laugh, play, create, dream, surrender, perhaps cry, be honest, tell the truth, and learn. Free yourself up by learning from others in a group setting, and learn to be seen and witnessed.
We'll access those deep inner spaces with a variety of somatic, expressive, and creative approaches including Awake! Breathwork, Soul Painting, Projective Dream Work, and Sound Healing.
Times:
Friday 5:30pm – 8:30pm
Saturday 10am – 5pm, 7pm – 9pm
Sunday 10am – 5pm
Cost:
$395 at the early rate by 10/31/15, and $425 at the regular rate.  $150 non-refundable deposit holds your spot at either rate. Includes delicious catered lunches Sat & Sun, and dinner on Saturday.